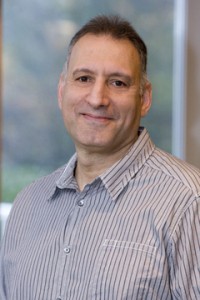 Moshe Zchut is one of the co-founders, co-owners and an SEO expert with NetLZ. He serves as CEO of NetLZ Consulting. This is a New Jersey company which specializes in web marketing and SEO best practices to increase internet traffic to client's sites. NetLZ was established by Mr. Zchut more than 10 years ago. He was concerned about the quality of web marketing services available. Providing high quality web marketing services to his clientele is part of the foundation and structure for the building of NetLZ.
Mr. Zchut specializes in various aspects of information technology and services; and is an SEO expert. Moshe Zchut is a highly qualified hi-tech executive and is a consultant for digital marketing as well as an expert at worldwide customer relations. He is dedicated to making sure his client's businesses are benefited and increased by the services offered through the expertise of NetLZ. Each client is treated as a unique situation and marketing strategies are specifically designed to meet specific business needs.
His specialties include diverse services represented by those best practices which NetLZ employs in their web marketing campaigns. Media services include promo sites and the use of photos, videos, articles and blogs. The general specialties overseen by Mr. Zchut include elements of web design and web marketing. Marketing campaigns he supervises are run and developed by experts in the areas of SEO best practices, Web 2.0, Social media, Pay Per Click campaigns, and the use of social networking.
Although his company, NetLZ is young, it is run by professionals and experts who combined have many years of experience in the operation of computer systems and the web industry. He maintains a modern vision for the company and serves a large list of clients which includes a wide variety of businesses from diverse types of industries and markets. NetLZ Consulting, which Moshe Zchut co-founded, is an excellent resource for those with online businesses who need consultation or SEO services in New Jersey or around the world.
 Experience
Moshe Zchut is an experienced executive and has served as manager of various types of technical departments. He has overseen research and development, internet marketing as well as being a top technology consultant in many different situations. He has over 15 years of experience serving in such varied capacities. He also oversees the NetLZ blog, Common SEO Questions Blog, and is a lead author.
Mr. Zchut has served in various roles in different high-tech companies. This includes being an architect of various high tech systems and a supervisor and manager of engineering departments. He has also successfully worked as a hardware and software engineer.
Moshe Zchut has been interested in the web from its inception and has served as chief consultant for many different companies that work with or develop web based systems. Mr. Zchut served in several different capacities prior to founding NetLZ. He worked as VP of Technology at OptiMed Technologies, Inc. He also worked in the capacity of a product manager at Fonar;  and was an R&D Programmer at Scitex Israel.
Specialties
Mr. Zchut has a wide variety of areas in which he specializes. Internet marketing alone encompasses a vast field. His background in technological studies has been beneficial to him in many different ways. He specializes in numerous forms of digital media including medical imaging and information systems. He is also a specialist in the various aspects of social networking and search engine optimization. (SEO) Other than his interest in internet marketing projects he is also interested in medical, pharmaceutical and other health markets.
Education
Moshe Zchut has obtained more than one degree from the Tel-Aviv University in Israel. He is an electronic engineer who has degrees in Math and Computer Science.