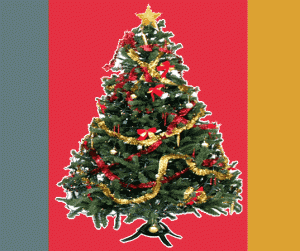 Seasonal Content Marketing might sound like something new to you, but chances are you know exactly what this is! There are two types of seasonal content and they are:
1- Content that is tied to a certain time of the year; summer, winter, fall, spring. There are so many ways to capitalize on these seasons alone, but then there is seasonal content #2
2- Content that is tied to a certain popular holiday such as Christmas, Easter, Valentine's Day, etc. As well as newer or not-so-popular holiday's or observance days like National Cheese Day (yes really!), National Donut Day, National Hugging Day and more.
There are, however, a few things you need to know about seasonal content marketing before you get started on your own campaigns.
Hiring a Top SEO Firm vs. Doing It Yourself: As with anything else in life, you can either do it yourself or hire someone to do it for you. Frankly, both options have their benefits and disadvantages, so let's go over the pros and cons of both options.
Hiring an SEO Specialist
– They handle everything, which means you have more time to spend on your business among other things
– They are informed, knowledgeable and experienced in all sorts of services that you might need, especially content marketing
– They will most likely have writers on hand or know of writer that can do the content for you, which means you don't have to write boring articles about Summer Fun or Sledding In The Snow
– You can stay stress free in knowing someone else is doing all the hard work
– Possibly see more success by hiring an SEO specialist!
– Someone to find new ways for you to get sales and visitors
– They do cost money. Every single digital marketing company is going to charge a different amount, but it is nonetheless, going to cost you something
– You will need to spend time to consult with them about previous efforts you have done, this might take some time to do
The benefits definitely outweigh the negatives by a lot. But, again, the choice is up to you and what you decide to do and how much knowledge and skills you have going into this.
Timing Is Key:
With other content efforts you can really just write whenever you want, whatever you want, however you want. But, with seasonal content it's important that you time this correctly. If you release the content too soon it might get lost in the shuffle. Release it too late and there won't be enough time to market the content and you could lose out on money and time, as well as sales. Also, seasonal content marketing is not just about writing blogs or articles, it can also include writing posts on sites like Facebook and Twitter. Beyond just putting a link to a product or service in a blog or article you can also use seasonal content marketing to give out discounts and specials. For example, on Facebook you could do something like special offers with the addition of likes. So say you have a fan page and you make a post (winter) about Winter Tires. You can say something like "If you would like 25% off a tire rotation, like this post to for a chance to win" or something to that effect.
Holidays = Money:
Capitalize on major holidays when possible. Surely you can figure out some insanely smart way of doing this! If you are a baker, promote cookies for Christmas. If you are a seamstress promote costumes for Halloween. If you are a Chef or caterer promote your catered dinners for Thanksgiving, etc. It's really easy to come up with ideas once you sit down and start to think about your service or products. If you really want to capitalize on Holidays think of different nationalities as well such as Christmas/Hanukkah/Kwanzaa or Thanksgiving/Chu Suk/Harvest Festival. Try to include everyone you can in your seasonal efforts.
Weather Patterns:
Besides the different seasons and the Holidays you can also capitalize on weather patterns such as a heat wave or snow storm. Example: You build and design underground pools. Promote your service to people in your area by geotargetting (i.e.: Underground Pools FL) or even if you are not in an area where the weather is crazy hot, but you do service other states, you can include posts and social statuses to those people in other states. Weather Patterns work very well and are another easy way to promote your products via seasonal marketing. If you aren't really sure how geo-targeting works, maybe it's a good idea to start looking for a digital marketing company in NJ.
Any kind of marketing is not an overnight thing. It takes time for this to work. If you are not seeing results right away, don't be surprised. Persistent: Don't just give up and think you tried your best and be done with it. Content marketing, any marketing, takes persistency and consistency to work. Analytics: Stats and keeping track of efforts do matter. Make sure you are using a good tool to keep track of posts, keywords, content, and more. Strategy: Before starting any campaign, always have a plan or a strategy before going into it. If you don't plan ahead, then you won't be able to take the next step if one effort fails.