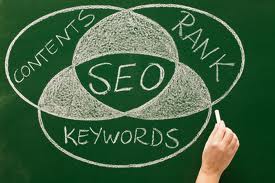 We are all aware that the only thing about SEO that is constant is that it is continuously changing. This is due to the fact that Google and the other major search engines are always changing and tweaking the search algorithm in an attempt to improve search results for users. Of course this means that updates like Panda, Penguin and Hummingbird have the SEO specialists running to keep up. But for those who observe SEO best practices there is still a lot of consistency with maybe a few tactical changes here and there. SEO practices that worked before the release of the Hummingbird update still work. That means that we should all continue pursuing strong strategies like:
Creating engaging and original content
Legitimate and relevant backlinks that are earned and not purchased
Using keywords to enhance content without overdoing it
The biggest change we may notice is the way that Google uses the new algorithm to interpret and deliver search results.
Why did Google even create the Hummingbird update?
Now that Google is what it is – they have to work diligently to maintain a good search presence. They've already got it started,  and now they have to stick with it. Really,  it all started when Google came out with their first search engine. One of the problems that arose is that users were typing in questions instead of just keywords. Another change that Google had to address eventually was the fact that more users were beginning to use their mobile devices for searches. Google has to be able to answer a question now and they are working to refine their comprehension.
What to do about SEO after Hummingbird
Pretty much every time there is an update, there are changes that ripple across SEO strategies. A few things may remain the same but there have been a lot of changes lately. Most of the primary SEO best practices have stayed the same although we have to change how they are done. For instance, keywords are still important, but we have to change the way they are used; link building is still important too, but how you build links now is very important. A slight variance in either of these areas and a site can incur a penalty that is difficult to recover from.
How Keywords have Changed
Keywords really got a lot of attention because they used to carry so much weight in the search algorithm that black hat SEOs would stuff them in everything to sway the search results. It seems it will always be taboo to overuse keywords in content, titles and Meta descriptions. Instead of trying to stuff keywords in everywhere, they should be used in a relevant way. For instance, optimize your content around the primary keywords and include it in content, titles and descriptions naturally. You also want to make the content you are using relevant to the keyword and to the site in general. Relevance is the new rule when it comes to keyword use across the board 
Link Building Strategies Today
Backlinks have to be organic and relevant to a site and its content. Those who purchase links or use spammy methods for obtaining them will end up with a penalty eventually. There are some link building strategies that still work such as:
Using local search and being listed in local directories
Guest post on sites that are relevant to your own site or business
Encourage other reputable sites to provide honest reviews of your products or services
Post Hummingbird Social Marketing
If Google notices that there are a lot of people sharing your content, engaging with you and talking about you, then you are on the right track. But this all has to happen naturally. In order to ensure that social marketing strategies appear natural to Google you want to create a very strong branded social presence in which you share relevant content that does not appear to just be pushing your own stuff around. You do want to continue to add share buttons to all of your content and always include a call to action which encourages readers to share. As stated before, you really do want to encourage reviews by consumers or customers too.
Bottom Line SEO
What it really comes down to is a natural interaction between your site, your content and the online community. You want to continue creating original, high quality content that is made for real people and not in an attempt to trick the search engines. Interactions need to be genuine, relevant and real.