This guest post was written by Shari Duddy
            Shari Duddy is an educator in New Jersey and a top elementary school teacher, as well as a special education teacher. Shari has helped to develop innovative special education curricula in order to reach students. In her spare time Shari likes to volunteer and is also a certified Yoga teacher.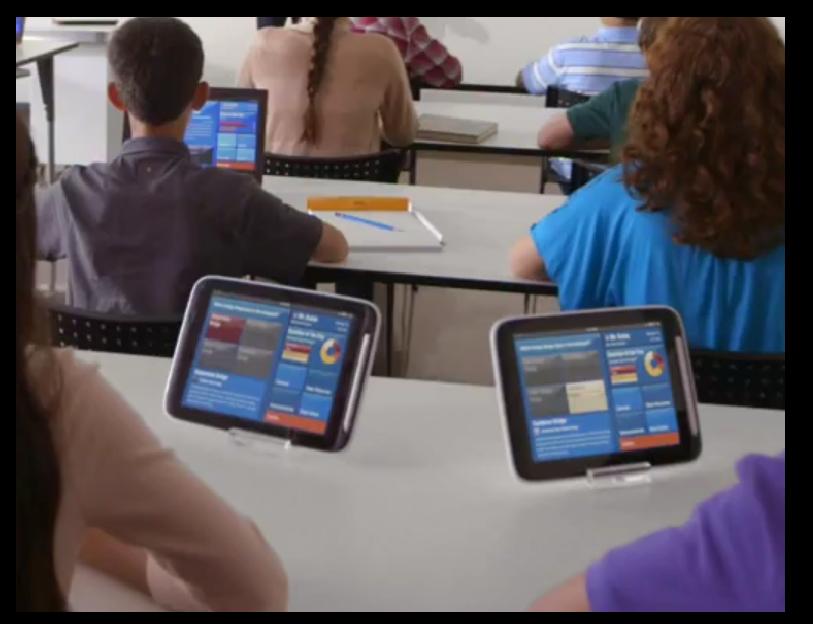 No one can dispute that the development of high-tech devices has revolutionized life in the past decade or two. And nowhere is this transformation felt more completely than in the modern classroom. Students inNew Jerseyand throughout the country no longer have to rely only on printed materials or going to the library to retrieve the information they require to study and learn effectively. Tech gadgets are becoming the norm rather than the noteworthy exception that all other teachers and their classrooms point to as the precedent. Laptops, iPads, handheld mobile devices, and all manner of apps are being used to bring children more closely and fully into the remarkable world that surrounds them, enabling them to learn more effectively than ever before. But today technology is essential in the classroom not just for helping students to learn better, but also in helping them to express themselves better. Additionally, teachers are being expected to incorporate the many tech devices into all aspects of the classroom, and this means that they too must be schooled in using them. The simple fact is that when topNew Jerseyteachers use electronic equipment to help them teach, it stimulates interest, encourages expression, and even assimilates students better within their classrooms with every use.
iPads
Perhaps the most useful and worthwhile device being used in today's classrooms is the iPad. These remarkable mobile computing devices are a kind of a cross between an iPhone and a Mac laptop, and their uses are nearly limitless especially when it comes to the classroom. Because iPads have so many varied uses, schools everywhere are using them to replace books, enhance the student learning experience, and aid instructors in teaching lesson plans with more effectiveness. iPads afford students the capability not just of referencing vital information for classroom and home study. They also allow both students and teachers to shoot video, play music, take photographs, hold and update information, download ebooks, and perform other functions such as social networking. Perhaps above all, though, are the thousands of apps that can be used on the iPad, many of them to develop a more efficient and thought-provoking classroom.
iPads are not only being used in classrooms in theU.S., but worldwide for myriad learning purposes. Elementary school children are getting perhaps the greatest benefit from iPads in classes because the many apps that can be used on them include every school subject imaginable, and these apps are presented in so many different methods of teaching and visual aid. For instance, some schools are using iPads to enable children to develop more effective communication skills by creating their own videos and narrating them for classroom exhibition. This utility of the iPad is particularly helpful for those students who don't typically express themselves well or those who don't often participate freely in class. In this use, an iPad can help a student to build confidence and come out his or her shell. Additionally, students are able to record themselves in various activities such as gymnastics, basketball, and dance in order to watch their progress more closely, better recognize areas for improvement, and actualize better results. Some of the most effective apps being used in classrooms include Google Earth, Explain Everything, and MyStory, among dozens of others that help children to understand subjects more thoroughly with visual instruction and more customized lesson plans that just can't be mimicked with books alone.
computers, laptops, and handheld devices
Classroom computers, laptops, and handheld devices have evolved into an essential tool for the modern classroom. Laptops enable students to perform home study and bring it to class in one self-contained study tool. These devices are also vital to teachers for planning and presenting lessons in more engaging ways that are more creative and inspiring, especially to elementary school children who tend to become restless with the more traditional lecture style of teaching.
The Internet is essential in just about every aspect of modern life, and its use in classrooms is widespread. Online forums create more increased dialogue between students and teachers, especially since they can be engaged during times most convenient for individual needs. Teachers are able to send assignments beforehand that will enable students to research before class. Students are also able to utilize Internet resources to transmit their work to teachers immediately and engage in discussions outside of class. This capability enables teachers to optimize class time with minimal individual questions or distractions from the lesson plan.
Student collaborations are an exceptional use for iPads, laptops, and the various apps that can be utilized on them because they enable children of elementary age especially to work more effectively together. Students are able to shoot videos of themselves either alone or in group projects. This capability further develops their group communication skills as well as assertiveness. It is important to note that for any technology to be as effective as possible in the classroom, it is essential for teachers to become well-versed not just in their use, but also in teaching their many uses to students.
iPads and other technological equipment have other benefits such as replacing heavy books that can be especially tough on elementary aged children to carry. They save school districts money on textbooks that have to be constantly updated because the digital downloads of new textbooks or edited versions are far less expensive. They also save school districts on having to purchase endless reams of paper used in the tens of thousands of handouts, tests, and worksheets that teachers require every year.
It's not hard to see why technology in the classroom has gotten so popular and widely accepted. When topNew Jerseyteachers are able to incorporate the many valuable uses of technological equipment into their classrooms, the result is a more stimulating classroom experience for everyone. Tech devices have unlimited usefulness in the classroom, including enhancing lectures, developing better communication skills, helping kids to more fully participate in class, and even to save school districts money. Clearly, technology is a must for every modern classroom.