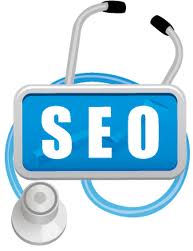 PEW stands for Physician Evaluation Websites. There are numerous PEW websites which offer evaluations about physicians and their services. Consumers, or patients, are allowed to leave reviews about their physicians on these sites. The goal is to help develop more of a transparency between physicians and patients. While there are many different types of online reviews that span everything from hotel service, food service and local businesses, it has only been recently that physicians were also being reviewed via online resources.
Why PEWs?
Finding reviews about physicians can be very beneficial for patients who are looking for a physician. Today's modern patient is looking for a lot out of their physicians and they have high expectations from the medical community. Patients want and need a lot from their physicians. They want a doctor who will spend adequate time listening to them, who makes correct diagnosis, can spend the time to education them about prevention or treatment options, and be empathetic. Physician Evaluation Websites offer a platform for patients to share how they evaluated their physician-patient correspondence and express how they felt about the medical services and attention they received under a specific doctor's care.
Do Doctors use PEWs?
As the number of PEWs continues to expand, doctors have a more difficult time keeping up with their online reputation. Of course, they have time constraints and many times they have a basic mistrust for negative feedback. Therefore, they do not look through the sites and check their own reputations, respond to any criticism or learn from their patients. PEWs can be a very beneficial tool for doctors since they can be used constructively to assess and improve their personal practices and offer ways to help new patients see them as a compassionate provider. The real goal of the PEWs is to benefit the medical community as well as those who are served by it.
Types of PEWs
There are three basic types of sites that contain physician reviews. Sometimes websites which are designed to share basic and general information have a section dedicated to the healthcare field and doctor evaluations in general. Examples of these sites include: Yelp.com, Angieslist.com and superpages.com. The second type of site that contains physician reviews is health information sites. Examples of this type of site include: doctor.com, healthtap.com and wellness.com. But there are also several sites which are dedicated to physician evaluations. Examples of dedicated physician evaluation websites include: vitals.com, drscore.com, and ratemds.com.
Top PEWs
Each dedicated physician review site is unique in the way the information is presented to site visitors. They have requirements as to how patients can review physicians and many of them do not allow anonymous reviews. Here are a few of the top PEWs and their pros and cons.
www.Zocdoc.com – This site is listed at the top of the preferred lists. It has a lot of valuable information and is totally free for patients to use. One of the best things about zocdoc is that patients can check to see if their insurance is accepted by a particular doctor or practice. In some regions, patients can view doctor's schedules and make appointments online. Patients can also read up on the doctors and learn things like where they obtained their degrees and any other credentials or experience that is beneficial.
www.DoctorScorecard.com – At DoctorScorecard.com patents are allowed to share any and all of their opinions about a doctor or about a practice or medical facility. Basically, users who register are allowed to create a scorecard on the site which contains a rating which ranges from 1 to 10. They can also write out about how great or terrible their experience was with the medical professional and includes as many details as they desire. Once a scorecard has been posted the user can go back at any time to view it or make any editorial changes they desire.
www.Vitals.com – Users do not have to create a profile or enter any information at all to post a review on Vitals.com. That can be less than reputable to some. But the site contains reviews about physicians and health care facilities and users can give the details pertaining to what they liked or disliked as well as rate different services provided by the doctor. The unique thing about this site is that patients can read plenty of useful articles about common conditions. This can be very beneficial for helping them prepare for their doctor's appoints – which they can also make on the site.