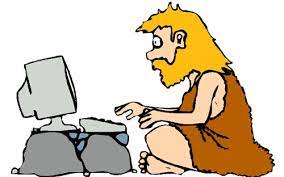 The web is saturated with all sorts of SEO advice and covers many topics which are both white hat and black hat practices. Search engines are updating their algorithms constantly and changes can range from minor, barely noticeable changes to major industry overhauling changes. It's very important for the SEO specialist to keep up with the most recent changes and make adaptations to keep from being penalized. The updates are really geared towards combating black hat SEO practices but unfortunately sometimes well meaning websites receive penalties. In many cases this is due to using outdated SEO strategies which were effective at one time but are now outdated. There are several SEO practices that are outdated and are now considered to be black hat or bad practices. It's best to avoid these outdated SEO practices.
Paid Links
Obtaining links from anything but organic sources such as users sharing them can be risky in today's world. There are many who are receiving penalties for practicing outdated SEO strategies such as buying links. Having large numbers of links by itself used to weigh a lot more in the search engine's algorithms. But it's no longer enough to just collect links. Search engines now look at a link's relevance to the site it's linked to and if it is a high quality link or not. Purchasing large number of links or obtaining them from means other than organic is a quick way to get a site penalized by Google. Remember that not too long ago retail giant J.C. Penney was penalized for having too many unrelated links to their site. The best way to attract links organically is to continue to create excellent content that is relevant to the user's needs and wants. High quality, useful content will be interesting to users and this alone will encourage sharing across social media platforms.
Article Directory Submissions
Up until about 2011 the search engines viewed article submissions as a useful tool for SEO. With the release of the Panda update, a lot of these "content farms" became a rather useless way of promoting natural links to a website. By submitting articles to an article directory the hope was to increase traffic to a site by providing a link back. One trouble these sites had was that they accepted almost any third party article and quality was not always up to par. These sites were a useful tool in years gone by but are no more than link building spam today since Google has made a pointed shift away from them. Today the best idea is to write engaging and informative articles and publish them on your own site. They are a lot more likely to be shared across your audience which will yield higher quality links to your site.
Using Keywords
Writers spent years developing content with just the right keyword saturation so that it would get the attention of the search engines. Keywords were chosen and then placed strategically throughout the content so that it looked and read natural. While there is still some benefit from using relevant keywords and terminology so that the search engines can categorize the content on a page, they are not as weighty as they used to be. Keyword integration if it is used at all should be very natural. If you choose a relevant topic to write about and present useful information to site visitors, then the content will automatically contain the primary keywords and keyword phrases that are relevant to the topic. Even if you are concentrating on a specific word or phrase it should appear naturally in the content and not just something that is being used to try and get the attention of the search engines. Today's content has to be relevant to the user, as a matter of fact the search engines are being tweaked in such a way to be able to tell if content is high quality and relevant.
Submitting to Directories
There are still a lot of people who swear by submitting their sites to directories. The goal is of course increased traffic to the site. Just like article submissions, directory submissions have lost their importance over the course of the previous few updates. Google's present algorithm pretty much treats this as an archaic practice. It's really not worth wasting the time for.