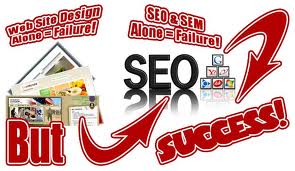 Good Search Engine Optimization is hard time consuming work. Building a successful campaign is like building a solid structure that is going to stand the test of time. An SEO campaign is successful when it has a foundation that is solid enough to be able to endure many challenges posed by competitors and changes that occur in the search engine ranking algorithms. There are many different aspects and elements included in SEO best practices and SEO itself is constantly in a state of flux. The elements of successful SEO campaigns can be brought down to three essential parts which will work together to support each other and the entire campaign: content, links and social media.  Working with a reputable SEO firm can help ensure that you utilize the latest in SEO best practices on your site.
High Quality Content
It's just logical that great content is an essential part of SEO strategies. Your website should act as a hub and contain good content as part of the on-site strategies. It is noteworthy to mention that the site itself must be high quality as successful SEO simply cannot exist with a poor website. Every piece of content on a site should be high quality and purposeful. For an SEO campaign to be successful there are no shortcuts. Remember that articles or blog posts are indexed by the web crawlers but should be developed for the readers not the search engines. Blogs and websites should be regularly updated with fresh, unique and valuable content. There is also some content that is seen only by browsers and crawlers – Meta content. URLs, Meta titles, Meta descriptions, and Meta keywords are all considered to be "content" and must accurately use SEO best practices.
High Quality Links
There has been a lot of confusion surrounding securing links since the latest Penguin updates but they are still a valuable part of an SEO campaign. It's just essential to use only white hat methods to obtain them. It's important to SEO that your site has some inbound links from reputable sites. When other sites link to yours it sets you up as an authority and the search engines will recognize this and rankings will go up in SERPs. Links must be relevant and high quality to give your site value and help with optimization. There are some very efficient ways to obtain quality backlinks which include:
Publishing great content that is share-worthy and making it sharable
Guest blogging can provide high quality links back to your site
Press Releases can offer links that possess authority
List your business in local and industry directories as well as professional organizations
Social Media Campaigns
Social media is becoming an integral part of SEO practices. The web 2.0 created a place which allowed and encouraged social exchange and over the last few years the social aspect has soared. Search engines look at social chatter and simply receiving several dozen tweets can help establish a page's authority, improve its ranking and increase traffic. Google+ has also become a major player in social ranking. There are two things to keep in mind when dealing with the social aspect of SEO:
Just establishing a presence on social media sites is not adequate enough anymore; it is imperative that you maintain an active presence in order to succeed in social sites. It is essential that platforms be used to interact with consumers.
Find the right social niches for your business. Obviously to attempt establishing a profile on every social site would be more than overwhelming; it would be impossible. Even if you could accomplish such a feat, you'd never be able to manage all of it or take advantage of them. Choose which social sites are best suited for your niche and concentrate on them. They are the ones which will serve your targeted customers. Obviously you'll want to be on the four "big ones": Facebook, Google+, LinkedIn, and Twitter. Beyond that, find what matches your niche and utilize it to the max.