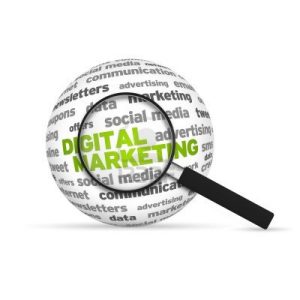 In the simplest of terms, digital marketing is promoting products, brands, reputation or services through one or more types of electronic media. One of the biggest advantages to using digital marketing over more traditional forms of marketing is that marketing campaigns can be analyzed in real time to see what is working and not working. A digital marketing company can monitor what is actually being viewed, how often it is viewed, as well as how long it is viewed. Through the use of digital marketing analysis, companies can even tell what types of content works or does not work and even the specifics of sales conversions. In most cases when the term digital marketing is used people think about the internet or websites, but there are also many other channels and that can be used such as wireless text messaging, mobile apps, Podcasts, electronic digital television, or mobile instant messaging.
The Difference Between Digital Marketing and Internet Marketing
Internet marketing is a form of digital marketing and they are not synonymous. Internet marketing does incorporate the use of many digital channels such as SEO, advertising or email marketing. But digital marketing goes past what just the Internet can provide and includes many other digital or electronic devices.