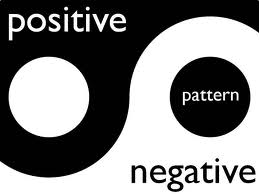 Over the last two or three years the entire SEO world has gone through what most would call a major transformation. This has caused digital marketing experts and SEO specialists to have to rethink and change a variety of strategies. It is true that it is now more difficult to rank high in the SERPs than what it used to be. Many think that many of the negative SEO campaigns that have begun emerging are a result of black hat SEO tactics that no longer work. Negative SEO campaigns attack competitor's sites and cause damage to their site ranking and in many cases can cause a site to fall off the first few pages of the SERPs altogether. The good news is that there are some strategies that can help you prevent the negative effects of such an attack, and there are ways to protect your site from coming under attack in the first place.
What is negative SEO?
Negative SEO is a relatively new term which basically means that someone is using unethical means to sabotage the site of one or more of their competitors. There are several different types of tactics that a negative SEO campaign might employ including:
Hacking a site
Creating numerous spammy or questionable links to a site
Copying content and distributing it across the web
Attacking your online reputation
Removing the more reputable backlinks from a site
Building fake reviews so they look like they are purchased
Just about anything else that will get the site penalized or damage its ranking
These serve as some examples of tactics that can be used in a negative SEO campaign. However, there is not one certain set list of tactics that may be used. Basically, when someone launches a negative SEO campaign they will try to identify the specific weaknesses of a site and then exploit them.
Launching Defensive SEO
There are several ways to defend your site from negative SEO tactics. One of the main things you can do is to set up an account with Google Webmaster Tools which will send you email alerts if anything suspicious occurs on your site. They will send an email alert if your site is attacked by malware, you get a Google manual penalty, or your pages are not indexed for example. An account can easily be set up and you can set your preferences for the types of circumstances that you want Google to send you an alert.
Another way to protect your site from negative SEO is to keep a close watch on your backlinks. Spammers are going to try to remove the best backlinks you have and sabotage your site. In most cases they will contact the owner of the link and use your name to request that the backlink be removed. This can be prevented in a couple of ways. For one thing, when you have any form of communication with other webmasters, always use an email address that originates from your specific domain rather than using a server like Yahoo or Gmail. This will help assure them that you are working for the website. You should also keep a good track of the most relevant and authoritative backlinks to your site. 
You can also keep your website secure from hackers and malware by creating strong passwords which use words, numbers and special characters. You should also create backups of all your database and files and update it regularly. If your website is set up to allow users to upload files, then you can talk to the hosting company and ask them how an antivirus can be installed.
Another common practice of spammers is to duplicate your content and post it all over the web. Your site could potentially be penalized for having duplicate content even though it is your own original work. And you can monitor social media interactions. Spammers sometimes create fake accounts on social media networks using the name of your company or your website. By monitoring social media closely you can identify spam sites and report them as spam before they are able to get a lot of followers. You can use different tools like Mention.net to see if anyone is using your brand name. Tools like this will inform you if your name is used on a social media platform or a website. This will allow you take action soon if need to.
Preventing Negative Tactics
There are a few things that can be done to help you keep from being a victim. Here are a few strategies to help keep your site safe:
Do not link to sites that are penalized
Do not buy links – ever
Do not publish numerous low quality guest posts
Don't use "money words" to build backlinks to your site