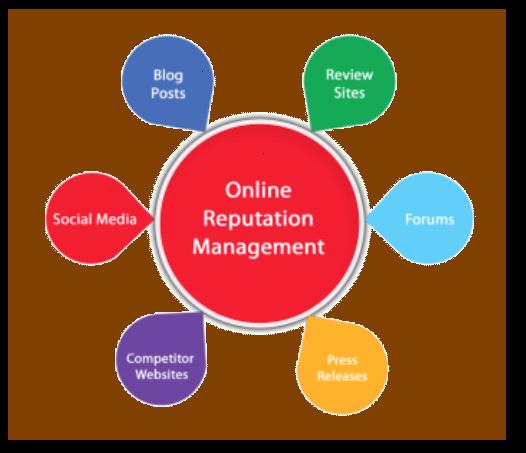 When it comes to reputation management strategies – either burying bad posts or creating new positive posts about your business or even yourself, there are quite a few ways of going about this.  Reputation management (the bad) is mostly put into use when someone has said something negative about you or your business and you want to "bury" it (true or not true).  On the other hand reputation management (good) is about creating a web presence about your or your business in a positive manner.  Because this can be a negative or positive experience, below we will be going over each of these facets as well as different strategies you can use for these options.
Blogging for Content
One of the better ways to bury a bad post about you or your business or to create a good presence about you or your business is to create a blog.  You can either create this on your own business website or create it on another type of platform, but you need to post quite a bit of content and it all needs to be unique.  You also need to remember that if you are burying a bad post, that the blog platform you choose should be an authority site and it should be one that indexes quickly and that it has a pretty high page rank.  Two of the best options are WordPress.org and Weebly.com.  Both of these sites have the criteria you are looking for in a quality blog and they give you a lot of SEO features and customization options.  Both of these sites will also usually push down negative results.  You should be posting both filler content, as well as blog articles.  Filler postings can be posted about 10 times a month and the other days should be filled with unique content.  You can also place links to your blog back to your website – but only do so, in the blog content posts, not the filler posts.  If you aren't very good at writing, contact an online marketing company in NJ and see if they have any writers available that will write the content for you and figure out your keywords for you.  Another side option is Web 2.0.  This is less about your business per se, and more about the niche of your business.  For example, if you have a dentistry, your web 2.0 site will be less about Whitman's Dentistry and more about Dentistry, Oral Hygiene, Gum Disease, etc.
Social Networks
As a business owner, you should belong to sites like Facebook and Twitter anyway.  But, especially if you want to stop negative reputation management and you want to create positive reputation management.  Social networks are a great way to get involved with your customers or potential customers; they let you see that you truly care about helping them with whatever they need help with and it gives you a chance to interact with them and vice versa.  Don't just rely on Facebook and Twitter though; there are a whole slew of sites you should belong to, especially if you are a business such as LinkedIn, YouTube, Quota, Instagram, Google+, etc.  Make sure that when you join these websites that you fill out your profile completely.  Obviously this is a lot of work to keep up with all the posts you will be making, as well as answering other people's posts, comments, questions, etc.  If you have a hard time managing all of this on your own, contact an online marketing company to help you manage the sites you belong to, as well as deal with customer questions and posts.
Business Reviews and Listing Sites
As a business, you should belong to some of the top business review and listing sites out there.  Most of them like Yelp! Tend to rank pretty well in the search engines (to bury bad posts) and they are a great way to interact with your customers and essentially show off being the good business that you are.  Business review and listing sites let customers post reviews of what they thought about your business.  It doesn't matter if you are an online business dealing with creating business cards, drawing covers or selling coffee or you are an online brick and mortar store selling anything else, reviews are a great thing to have, especially on a site like yelp! Since most people know that this site is for.  If you run into negative reviews, which can happen, YES you should reply to the customer; be apologetic not offensive, remember other people will be reading your comments.  Kill them with kindness.  Offer a way to make it up to them; if they bought a marketing campaign from you, offer them a free package, if they bought a custom dining room table from you, offer to give them a discount in your store, etc.  A little goes a long way.  If on the off chance you have a really pissed off customer that you can't negotiate with and they just want to be pissed for the sake of being pissed, apologize that you couldn't do anything else for them, and you hope that someday they will give your business another go.  That's it.  Don't yell, scream, and use CAPITAL LETTERS, profanity or anything else.  Just be professional!