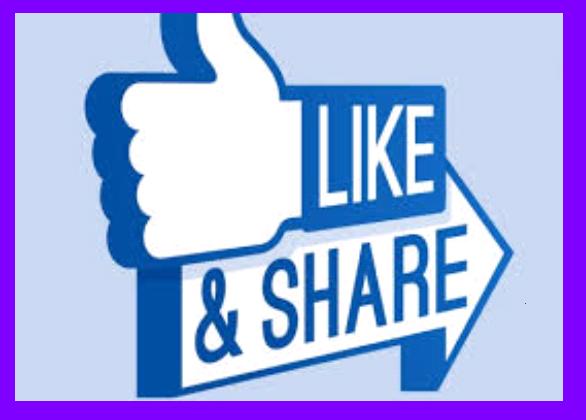 One of the most important aspects of any platform is to get people to engage in your content.  I think most of us already know that likes on a Fan page, readers to a blog, or viewers to a video is great.  But, to actually get people to comment and like posts on Facebook, comment on a blog and ask questions, and reply to your videos is a whole other ball game.  Engagement is considered the Holy Grail of content because it's great to have, but sometimes hard to get.  Below, we will be discussing an array of ways to get your readers, fans, viewers, etc. to engage in your content a little more.  Note:  This is an article about more than just blogs, just fan page posts or just videos, it's about various platforms.
Social Sites, Website Blogs, Image Accounts
One of the best ways to get people to engage with your content such as images, is by either putting it in a place where people can see it (fan page, blogs) or by setting up an account that is geared towards images such as Instagram or Pinterest.  Images allow people to visually see something with their eyes, instead of reading something.  Even if you include a few words on the image itself or with the image, you can provide a way for people to engage that post.  A lot of people DO read stuff online – articles, blogs and books, but sometimes adding images to a post is a great way to break it up, or reel your reader in and have them really picture what you are talking about.  For example, I could talk to you for hours and hours about cooking.  It might be interesting and fun to read.  But, it might not get people really talking.  On the other hand, if I just place a few paragraphs of content and break it up by adding pictures of food, it tends to make people talk and engage more, not on the content (words) necessarily, but the pictures.  Pictures are good!  This is probably why Pinterest is so popular these days!
Videos
Another really great way to get people to engage with you is by creating videos.  Sure, YouTube is awesome.  But, make sure you aren't using just YouTube to post videos.  Take those video links and share them with your fan pages (when relevant), Twitter accounts and more.  Like images, videos are a great way to get people conversing over the topic at hand.  Another great way to do videos is to use them to do how-to videos.  It's quite easy to create how to videos that pertain to your business or products.  But, if you don't have the time or creativity to do so, other people can do it for you and very cheaply.  If you have some money to spend, also consider hiring a top SEO firm in NJ to help you figure out keywords to use for your video, descriptions that are SEO friendly, and any annotations you might want to use on the video itself.  Annotations are links or notes on the video that can be funny, interesting, tips, etc.
Infographics – Pictures That "Teach" You Something
Infographics started out slowly, but these days more and more people are using them as a way to convert information to image form.  Infographics are essentially a way to teach someone something or relay information to them in the form of a picture.  You can do these Infographics very easily.  It just takes a little research on your part, a small ounce of creativity and a website like https://www.easel.ly/.  Easel.Ly:  "Launched in 2012, Easel.ly has quickly become the go-to site for users to create eye-catching, informative, and fun graphics on the web. Traditionally, making infographics in order to share things like statistics, lesson plans, and business presentations took time, money, and graphic design skills, but Easel.ly has made it possible for anyone to design their own custom infographic in minutes. The best part? It's free."  That's right, you can visit this site right now with your stats, numbers, information, etc. and you can create an Infographic.  Then, you can save it to your computer and share it anywhere with anyone.  These can really get people talking, because like with images, it's a visual platform of sorts.  It gets people really thinking about the topic at hand.  Some samples on their website are The Many Types of Beverages, World Oil Consumption, Nerds vs. Geeks and more.
Questions, Quizzes, Quotes
Questions, quizzes and quotes, albeit short, are also a really cool and easy way to get people to engage with your posts.  It doesn't matter if it's a social site like Twitter or Facebook, your own blog or website, a video or whatever else.  Asking people a question, posting a quiz that is relevant, or putting quotes up is a cool and easy way to get likes and get people to comment on your pages of content.  If you post stuff your readers can't respond to, why would they even try?  On the other hand, if you do give them some positive reinforcement and ask them everyday questions that pertain to them or get them to do fun quizzes or show them different quotes, you have a better chance of them replying in response to your content.