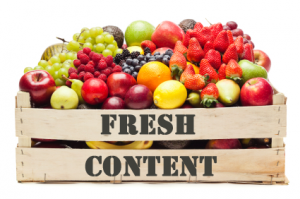 The various social media platforms can be exceptional tools for marketing, this includes the blog. Maintaining a business blog can yield many different benefits for the business if it is handled correctly. Blogging can keep the website from going stale as well as provide a platform to interact with consumers. Content creation is one of the main components of blogging and it must be done regularly in order to have an impact on a search engine optimization campaign. Blogging can be used in conjunction with a website, or it can be maintained off site. Either way, maintaining a blog can help establish the company name across the internet. A business blog can provide a small business a chance to share their expertise in their own niche or industry.
Producing High Quality Content
One of the most important aspects of blogging is that the company gets to produce their own voice. It can be an essential part of developing trust between the business and the client. However, it is very important to note that the content on a blog needs to be high quality and informative. One way to develop this is to make the blog into an education center in order to answer all the questions that your clients may have about your products or services. Although blogging is a marketing tactic, the language should be more informative rather than sales pitchy. Maintain an archive so that readers have plenty more articles to look at for examples and always give a call to action by inviting the readers to learn more. These strategies will help keep them engaged with the site, the blog and ultimately the business.