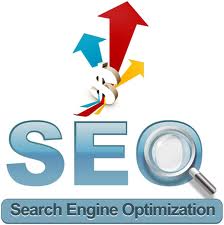 In times gone by SEO was all about working on the backend of a site and the focus was all on Meta descriptions, title tags and links. Google soon caught on to some of the unethical ways that people were manipulating search results by gaming the system and they changed up the algorithm used for determining site rankings. Google changed their focus, and so should SEO experts – at least those who want to see their sites rank high in the SERPs. Google now wants to see quality content that uses keywords which are inserted in ways that humans will understand them rather than just "stuffed" in to attract the attention of the search engine crawlers. On-page SEO is what is done to the site's textual content that is read by humans when they read the site or blog.
How Important is On-Page SEO?
On-page SEO is very important as it can increase your site's SEO efficiency. If you spend the maximum of your energy or budget on building links while ignoring on-page SEO strategies, you'll be wasting your time. Link building is an essential part of ranking your site in the SERPs, but well designed on-page SEO can be much more beneficial. On-page SEO can be completed properly and then you really will not have to worry about it again. When it is done right, you will receive more relevant and targeted traffic. Ignoring on-page SEO strategies you'll likely get traffic of lower quality. As long as you are using white hat SEO methods your on-site optimization is actually the safest form of SEO and it won't get penalized by search engines. Diligent on-page SEO will be logical to both humans and search engines. Avoid penalties and increase ranking by removing duplicate content, simply web page designs and make your site easy to navigate.