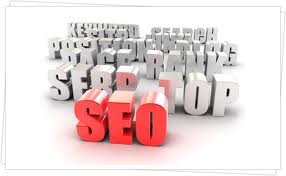 Search engines have become something that is commonplace in our day to day lives and it's very hard to even try and imagine our world today without them. It's hard to realize sometimes that search engines are only about 20 years old. Because we have unlimited sources of knowledge at our fingertips there are many things in our lives that have changed. Search engines have changed how we find out information, our study habits, and even our educational abilities. They have also changed how we connect and interact with family and friends. And they've even changed how we search for products and services. We do not have to stumble on an ad in order to find a desired service or thumb through endless yellow pages, we can actively seek out the information we desire about anything that we want to purchase. The ways consumer behaviors have changed have really been instrumental in the growth of SEO as we know it. We can become so accustomed to the way things are that we forget how they even began.
Internet Before SEO
In 1995 search engines listed sites like the Yellow Pages – in alphabetical order. Even back during those days, the forums were filled with webmasters trying to figure out strategies to get their websites to rank and they were discovering what types of strategies really worked. Of course, it was not called "SEO" back then, but many realized that the rankings could be manipulated and they shared the strategies that they learned online. It wasn't until about 2000 that Google began to break in with new algorithms that were used to determine a page's rank. This is when webmasters were forced to adapt to the rapid changes that were occurring and soon to occur in the search engine world.
2000-2010 Updates
During this decade how sites were ranked would change drastically. In the first two or three years of the decade PageRanks were updated only monthly. Webmasters would impatiently wait for the updates to see where their sites would sit for the month. Once the webmaster knew where their site ranked that was pretty much it for the month. Webmaster World began to name the updates in like fashion as hurricanes are named. They were named alphabetically: Boston, Cassandra, Dominic…This continued all the way up until the infamous update – Florida. SEO could be pretty spammy during this time and getting a higher page rank meant getting links from any and every source available. A footer link on a high up PR page could help catapult your page to the top of the SERPs and link farms were easily used to effectively gain page rank. This was the way it was until November 2003.
November 2003 – February 2004: The Florida and Brandy Updates
The Florida update surprised everyone and many of the sites that had been at the top of the SERPs totally disappeared. Everyone panicked because of Google's apparent crack down on manipulative methods of getting page rankings. Then in February of 2004 the Brandy Update was sent out. Matt Cutts entered the scene as the "Google Guy." This update brought about 5 important changes. It increased index size, LSI or Latent Semantic Indexing began, websites were grouped into "neighborhoods" and on-page elements like h1 tags were less emphasized.
2005 Updates
The Allegra Update occurred in February of 2005 as Google was attempting to remedy problems with SERPs. May 2005 brought about the Bourbon Update which changed the algorithm so that it would focus on getting rid of spam from indexing. Matt Cutts discussed the general updates that were occurring at this time. In the latter months of 2005 the Jagger updates were introduced. These were aimed at reducing the amount of spam. Some of the areas that the three Jagger updates addressed included deceptive CSS methods, abuse of reciprocal links, and AdSense directory sites. Matt Cutts had already sent out warnings about hidden text on sites. It was during this time that many of the professional webmasters began to notice that if they used white hat methods for search engine optimization their rankings did not tend to fluctuate as much. They also noted that most of the time when a site plummeted from a top ranking they were using reciprocal linking or trying to spam their way to the top of the rankings. Google has always been clear that they want to deliver clean, useful and non-spammy results to users. By December of 2005 Google had updated once again with the BigDaddy update. Already webmasters were discussing the importance of relevant links and making a site easier for Google bots to crawl.
2009-2010
Universal Search had a huge impact on the SEO world since it opened up lots of so called "back doors" to the first pages of the SERPs. Things like adding video, using competitive keywords or using maps, news, and other images could help a site sneak to the top of the SERPs. Then in 2010 updates were geared to boost rankings based on domain authority, trust and reputation. This put pressure on site managers, business owners and SEO specialists to help a site establish credibility and build a domain that is authoritative. Adding high quality content and user engagement through interaction became part of the algorithm used by Google to rank sites. The algorithm continues to change in order to provide the most accurate results to each query. Google has been relentless in pursuing the removal of spam form indexing and delivering high quality search results to those who are asking questions.