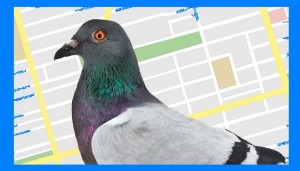 These days it seems like every other month Google is creating another update with some weird name.The pigeon update was not a name created by Google though; it really didn't have a name in general, so marketers just decided to call it another animal name like all the others (Penguin, Panda, and the likes). This specific update was done on July 24th of this year and it sure it causing a lot of uproar amongst local SEO marketers. Originally no one really understood or had information on what this update was for or how it would effect people, but over the months more and more people are starting to understand just what this is and what it does.
According to what Google has said about the update, the purpose of this update is to allow local search to be as close to organic rankings as possible. But, it's also supposed to improve ranking and parameters. Apparently this is a good thing for people that include neighborhood indicators in their local SEO strategies. However, thus far this update only affects US English searches.
According to a lot of research done by Search Engine Watch, sites like Yelp have received priority over the local business sites. There was also an increase to:
Hospitality related businesses and websites with a 28% increase
Food related businesses and websites with a 19% increase
Education related businesses and websites with an 11% increase
However, some businesses also lost on with this update as well and they were:
Real Estate businesses and websites with a 63% discount
Job related businesses and sites with a whopping 68% decrease
Movies and movie related websites with a 36% decrease
And insurance businesses and websites with an 11% decrease
Another thing that was messed with was the 7 and 3 packs. These "packs" are terms that relate to search results for local businesses. For example, a 7 pack related to how Google originally listed seven locations that lists the businesses name, phone number, map and address.
While all these changes are going on, one this is for sure, Google is furthering its usual emphasis on local search engine strategies to include managing your listings as well as having a vital content marketing strategy that is focused on localization. Google Pigeon has also let us know how important directory optimization really is. It's important that you not only create data on sites like Yelp, Yellow Pages and Google Places, but that you are consistent on managing that content and keeping it up to date too. When it comes to Pigeon make sure that you are:
Being listed on Google+ for your business
Being listed on any directories possible such as Yelp
Creating quality content on these sites (and other sites) using a local focused content strategy
Using traditional on-site SEO tactics
Continuing to use and engage on social media platforms
But, it's not all bad. Some of the users on sites like Yelp have claimed to have an increase in their listings even though they were in the supposed "decreased" list above such as real estate or movies. If you have a hard time keeping up with all of this or you want to know more information about Pigeon and the other updates from Google make sure you are reading up on SEO updates, subscribing to the Google blog to stay up to date and hiring a Top SEO Firm SEO Firm in NJ to help keep you on your toes and help you keep your listings updated. You can also hire an SEO Specialist in NJ to help you figure out the best keywords to use for your specific business or website for local keywords. Keyword research always will and always has been an important aspect to running a website online and keeping up with not only listing related to pigeon, but websites related to the search engines. If you need help with keyword research or need to figure out the best keywords to use for content strategies, localized listings, blogs or even Meta keywords for your website, don't be afraid to contact a digital marketing company to hold your hand and help you through it.