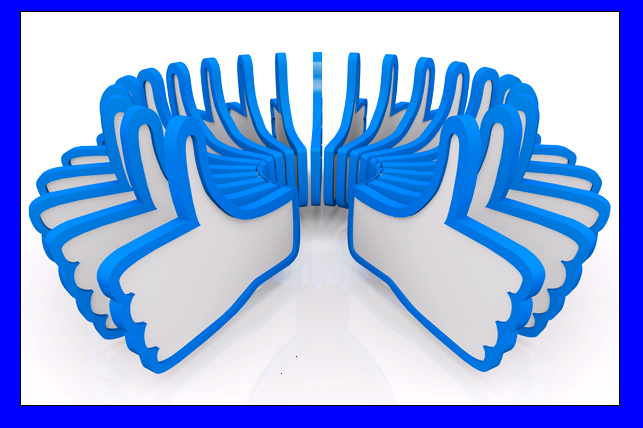 Building a Facebook fan page is super easy.  However, getting fans to it is the difficult part.  If you have a fan page, likes are everything.  And the important thing is that they are quality likes.  Anyone can go out and buy fans – but any good NJ SEO company will advise against this.  Buying fans is easy – you pay and they send likes.  However, in most cases, actually all cases that I am aware of, these are not real likes.  Instead, they are bots or fake profiles.  Most people want likes because it's a great way to get people to engage in posts (comment, post, like, etc.) but I can guarantee you that buying likes will not get you any of these things, which is sort of defeating the purpose of likes anyway.  If you are looking for a few ways to gain likes, and some things you shouldn't do, continue to read the article below for some SEO tips and tricks.
Contact Your Email List
Chances are most of you have an email list, and if you don't, well you can ignore this.  Perhaps after reading this, you will consider getting one going!  When it comes to Facebook likes, some people will tell you to invite your friends.  Personally, I don't like doing this right off the bat because I don't like nagging my friends to like my page – sometimes they find it to be annoying or make me grovel!  Instead, you can use an alternate "list" and it has nothing to do with Facebook, it's your newsletter or email list.  Most businesses these days do have an email list.  It's essentially a collection of people that were interested in you or your products and they joined your email list to connect with you or your products.  You can use this email list pretty much however you want, but using them for likes is a great option.  Don't nag or grovel or beg.  Just mention that you have a fan page and you welcome them to like it and perhaps engage on some posts.  Also, your email list should always include a footer with your fan page anyway, so it's not like you are creating an irrelevant campaign.  Email lists are social and Facebook is social.
Add Embedded Widgets on Your Website
Adding widgets is a really cool and easy way to add your social networks to your website.  I have a social plug in I use on WordPress called Easy Socials.  It's a pretty customizable widget that allows you to choose which social signals you would like to include on your page – it pops up when people visit the home page.  I use all the basics; Twitter, LinkedIn, Facebook, G+, etc.  You can also choose from what symbols you want, different sizes, different colors, etc.  You should also be adding this widget to your blog as well, but in a different way.  Instead of letting people know your social profiles on the home page, the blog option allows people to SHARE your blog post to their social profiles.  Variety is the spice of life and the more accessible you make sharing/visiting, the more people will use it.
Buy Facebook Ads
If you have the extra cash to do so, you CAN buy Facebook ads.  These are different than buying likes form some random company, because these likes are actually from Facebook users who are real users.  Personally, I buy less Facebook ads for likes and buy more for views on a specific post, but you can choose whichever options suites you the best.  Buying Facebook ads has grown increasingly simple over the years.  It used to be you had to be an SEO company to figure this stuff out!  Now you can just be a regular old Joe or Jill and figure it out quite easily.  Ads are pretty cheap depending on which options you choose, how many likes you want, what the demographic is, etc.  One of the things I like is I can say, okay I have $50, I want the ad to go on for 10 days – so they will show the ad per the PPC algorithm (the higher your bid, the more the ad shows for your fan page).  So Facebook will spend $5 a day to get people to your fan page to like it.  You can increase or lessen this as much as you want, but I suggest that if you are going to try this, you at least do a simple test of $15 so you can get an idea of how many likes you will get a day because it will vary!
Run a Contest
Contests are a lot of fun for consumers and businesses alike and they might be a sneaky way of gaining people's trust and getting likes.  One thing you can do is run a contest for either one of your products or a product relevant to your product.  For example, if you harvest and make your own coffee you can offer a month's supply of your premium coffee.  On the other hand to sweeten the deal, you can team up with another relevant company, such as one that kilns their own coffee cups and give away a set of 6 free coffee cups for a cross promotion contest.  No matter what you decide on, you get the actual likes, from the contest guidelines.  You can say to your viewers or fans something like we are starting a contest.  In this contest we will be doing a "hat" giveaway where we will be drawing names from a hat.  The prizes are blah blah blah and you can get "tickets" by doing the following:
Like our fan page – 10 tickets
Make a comment – 2 tickets
Share our page with your friends and screen shot it – 4 tickets
Etc.
You can create whatever options you want, just be sure to add the Like Our Fan Page option – people will do it, they will do anything for an easy 10 entries!