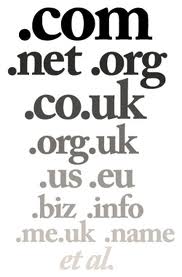 In the earliest days of the internet webmasters used counters or hits to determine whether their website was successful or not. Logically at the time that made sense since when people liked what they saw or read on a site they would look for more content. Of course this was prior to the Web 2.0 interactive platform and the web was navigated one page at a time. Today it is much more complex to measure a site's effectiveness. Today rather than only tracking how many hits a site or page has, an SEO analyst will track users' behaviors. Instead of looking for an answer to what a server is doing we now want to analyze what the user is doing.
What is Web Analytics?
It only takes a few visitors to gather a huge amount of data. In order to collect and refine data there are several web analytics tools that are available to webmasters or SEO professionals. In most instances these web based apps will gather the data and use various computations to generate reports and charts. They are not exactly like research methods which are generally qualitative; web analytics are actually quantitative. They do not present glowing descriptions of problems but rather they simply present the cold hard data. What types of tools are most commonly used to gather and analyze website data?
Google Analytics
This tool for webmasters is a free service which will generate detailed stats about the visitors to your site. Google Analytics is probably one of the simplest tools for web analysis; but it is also the most robust. Over half of the top ten thousand sites worldwide use Google Analytics to see how well their sites are performing. The more involved you get in the analytics the more detailed reports you will receive.
Yahoo Web Analytics
Yahoo offers a similar analytical tool as Google but it is more in-depth. It also has more control options but retains a simpler approach especially when analyzing multiple sites. It offers raw, real-time data collection, visitor behavior and demographic reports. In terms of customization, filtering and profiling Yahoo Analytics is a little bit of a step up from Google's tools. It's a good option for those who want to take a little deeper look at their web analytics.
Google Website Optimizer
This is yet another tool that is provided by Google for free. The Website Optimizer is a testing service which is very complex. It allows webmasters to analyze various site content to see which sections help convert to the most click throughs, as well as sales. The webmaster can choose which sections of a page they want to test all the way from a headline to images, or text. They can then run experiments in order to see what users are responding to the best. For many GWO is the only A/B testing or Multivariate testing solution. The optimizer is useful to the small business owner who needs to perform simple A/B testing, variations on one site, content or even landing pages.
Social Analyzers
Facebook Insights and the Twitalyzer are useful tools for analyzing the social impact on a marketing campaign. Facebook Insights provides detailed information about things such as follower counts, comments on posts, likes and several other things. Basically it will look at the users and interactions that they have with your content. The Twitalyzer also offers detailed metrics. It is similar to Facebook Insights in that it will give you a view of how your account is impacting consumers based on retweets, followers how often accounts reply or engages in conversations. This information is easy and simple to access. All you do is look up a username for Twitter and you'll receive instant results.