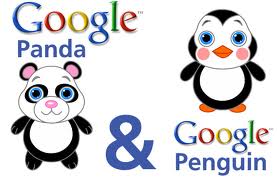 Google has been consistently modifying its search algorithms to make better results when surfers come and search. These updates have been directed toward link building, and more recently, spam. The goal of the Penguin 2.0 update is to weed out sites that had little or no content that manipulated the search engines results with the use of excessive webpage strategies. While some WebPages plummeted from their search ranks, others felt a very little affect or no affect at all. With each update to Google's algorithms, there is a risk that the site's rankings will change. Here are some things that you can do to prepare your site for future Google updates.
Think to the Future
Search engine optimization is about trying to get customers that are interested in your product or your services to your site to see what you have to offer. There are many tricks that are used to raise your search engine ranking and stimulate sales. You are not looking to generate a massive amount of visitors who never come back, you are trying to help facilitate the growth of a repeat customer. Google will even differentiate between those visitors that came once, and those that make return visits. Return visits from individuals is looked upon more favorably than a single visit.
Creating Return Visitors
There are things you can do to help make sure that those individuals that are visiting your website will return. One of the best things you can do is make your website a resource for information surrounding your area of expertise. Having original content created with keywords placed inside will give your visitors a useful resource of fresh content. By hiring or becoming an expert in the given field, you can easily create your own niche and create relevant content meant to keep visitors connected.
Ignore Keyword Density
Instead of trying to work a certain number of keywords into an article, start focusing on making great website content. A well-written article will optimize itself because the topic will naturally encourage keywords. Forcing keywords into a document will negatively impact the contents usability.
Solid Branding
Solid online branding can be shown when there are many repeat visitors from a search engine. Developing a relationship from the online interactions you have with a customer will help to build up your brand and help you prevent links that are irrelevant. Using offline advertising you can encourage customers to look for your brand on Google. Viral marketing campaigns, when used correctly, can reach a massive amount of people that might be interested in your products or services. By creating events online that contain your products name, consumers are more likely to search the name of your product to find more details of the event.
Building Natural Links
Building natural links with reputable sites can give you a big boost in search rankings. Having strong links with sites that are reputable as well as relevant will help you avoid future penalties. You will need to stop building links that come from a site that was created specifically for SEO or from a websites that have nothing to do with your products and services at all. Optimize your anchor texts as well and refrain from using the same one more than once.
Things to Avoid
There are many things you can do to avoid penalties from Google when they update as well. Do not overuse keywords or keyword targeted anchor text. Get rid of any low-quality posts from guests and focus on creating better content. Avoid article directories because they create duplicate content which is of no value to you. Avoid anything on your site that says sponsored or advertisement. It is a violation of Google's quality control guidelines and it is easy for Google's crawlers to pick up on them.
In order to protect yourself against future Google updates, you must try to find repeat customers, find ways to turn individuals into repeat customers, create a solid  brand, and build a solid batch of natural links from popular sites in your genre. There are no guarantees on what Google will change next, but the direction things are going, these three tips will keep you ahead of the curve. You should be able to stand your ground in the Google search rank and continue to work on the various aspects of your SEO strategy. Keep your site fresh, clean, and prepared for the next Google update.