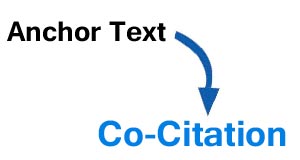 Search Engine Optimization can be done in many ways. Often, custom content is written for websites that makes use of different keywords that are likely to bring perspective customers to the site. Titles of pages are changed to showcase relevant keywords on the page as well. Metadata, or descriptions and keywords embedded in the page, also play an important role in SEO. Building natural links with other websites is another way to drastically improve your search engine rank. There is one other way to boost SEO that is rarely talked about anymore. Anchor text is still important to the algorithms of search engines and can be a quick and easy adjustment to your site that might generate traffic.
What is Anchor Text?
The clickable text of a hyperlink, or anchor text, influences the search rank of your page. Using this SEO technique is easy. Instead of the links on your page containing text like "click here", the anchor text should be more related to the keywords of your site or relate to the page that you are linking to. This is done in HTML which is the programming language that a large portion of WebPages are coded in. A sample of code that makes up a hyperlink in html can be written as:
<xmp><a href=https://www.sitethatyouarelinking.com>Anchor Text</a></xmp>
When used in the code of your site, you will create underlined blue text that you can click on to be taken to the website it links to.
How Anchor Text is Used
Anchor texts can be used by bloggers and website owners to naturally point out other pages that they find relevant. Instead of using text like "click here" as an anchor text, you can use the name of what you are referencing instead. These links help the visitor to your page quickly and easily find more information about your topic as well as getting the attention of search engine spiders.
Search Engines Using Anchor Text
Not only website visitors, but search engines use anchor text to figure out what the linked page is about. It can also help your website be found for searches that do not even include the keywords they are looking for. These links have a huge impact when it comes to a search engine. External anchor text, or other sites linking to you with anchor text, raises your credibility as a website and shows that your site is respected in the online community. Getting backlinks with anchor text featuring your pages target keywords can make a huge difference in your organic search results.
Google Tools for Anchor Text
The anchor text is a critical component when analyzing competition around a particular keyword. With some Google tools, you can see what websites are being linked to what other websites with specific anchor text. In the Google search bar, search for:
Allinanchor:"Keyword Phrase"
This operator will show you pages that have anchor text that is pointing to it that feature the given keyword. You can use this on your own site to see what pages on your site have been completely optimized with the keyword.
Things to Consider
Here are some things to consider while generating content for your website and building links to other websites. You should change up your anchor text as much as possible. Google searches out links that seem more natural and will actually think your website is not genuine if you put up too much at once. Create links to your page from relevant pages. This is often a blog post with the same topic. Google will only count the first link it sees, so when multiple links point to the same page, optimize it. Plan ahead for more natural linking in the future and pay attention to what your pages titles are. Many bloggers will use that as the anchor text. If that includes your pages keywords, enjoy the boost in rating that you get from search engines.
Anchor text is simply the text that you click when you are following a link. Google uses that information to guess what the linked website is about and to aid in the search process.  This anchor text is important when it comes to optimizing your websites SEO and making your page visible to popular search engines and the world. Using them properly can make the difference between a top three page rank, and not being ranked at all.