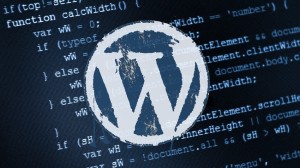 WordPress is one of the best blogging tools you can find today. The open source program is the first choice of many bloggers, while some even use this tool for designing websites. Here are a few of the positive things you will notice when using WordPress, and some negatives that may push your towards another software altogether for your blog creation and SEO marketing.
Advantages
The set up for this program is so easy. There is a one click install that you can use on your domain to install a WordPress blog to your website in a matter of seconds. When installing it on your computer or website, all you need to do is choose a plugin or template, and click to install.
Community
The WordPress community includes hundreds of thousands of people. With WordPress being an open source project, many members of the community even write their own plugins to complete various tasks. There is a message board that you can ask questions on or talk about your experiences. This large community of users all helps each other with any issues.
Plugins
With community members writing plugins and companies releasing their own WordPress plugins as well, there is a vast library of different things your blog can do. The majority of the plugins are free and available on their website.
Templates
Thousands of graphic templates are available as well for WordPress. They can completely change the look of your web page. There is a huge library of free ones available as well as some paid ones. They are much more advanced and more interesting than the free templates.
Menu Management
WordPress has a menu management system that can expand its functionalities. They can even be modified to contain categories, pages, or other things.
Non-standard Fields
It is easy to add fields to any form by yourself or by using a plugin. This allows for your blog and sub pages to contain additional labels, descriptions, or categories.
Disadvantages
Even though WordPress is the best blogging software available, it still has some downsides to it. With all that it has going for it though, these all seem like small issues.
Modification Requires Programming Knowledge
If you want to do something as simple as removing a data field, you will need some understanding of the PHP programming language. You will need this knowledge for almost any small modification.
Graphics Modification Requires Programming Knowledge
Even though there are thousands of templates available for free on the homepage, most of them are very similar. To create a really great look, you will either need to buy a template or create it usingCSSand HTML.
Plugin Efficiency
Although there are thousands of plugins available, choosing one for a specific function influences the programs efficiency in a bad way. Also, in the thousands of plugins available, most have clones that do the same thing. Several different plugins can do the same function which are created by several different authors. Finding one that works well can take some time.
PHP Security
Other applications protect your script better than the PHP based WordPress. This may not cause you any problems, while if you have a website that contains sensitive information, this is not a weakness you want.
Formatting Graphics and Tables
It is more complicated in WordPress than similar software to modify tables or format graphics for your website. SQL queries can end up being complex since all the additional fields require extra syntax.
With positives ranging from the ease of use, how well it works with SEO strategy, the community, the plugins, the templates, the menu management system, and how easy it is to add fields, WordPress can be seen as a powerful tool that can help you quickly and effortlessly create the blog that you want. Negatives, including needing programming knowledge to make small modifications, the programming knowledge needed for graphics modification, how poorly the program can run when many plugins are on, the weak security, and the complicated process to format graphics and tables may push you away. The positives greatly outweigh the negatives for most situations. This is a great program for beginners and novices, while experts may want to look for something with a little more power.