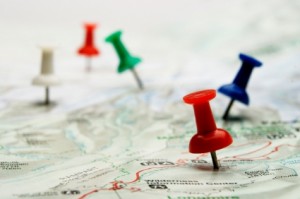 When it comes to determining if an SEO campaign is successful it's all about measurement. There are several metrics that can help the SEO professional know more about their strategies and how they may need to be tweaked. Page rankings, links and referrals are some of the key measurements SEO specialists may consider when determining how successful the campaign is.  Measuring an SEO campaign can take many different forms and this can become complicated since the web is in a constant state of change. In order to stay ahead in this climate and ensure that a website remains competitive it's essential to dedicate some time to the evaluation process. But what are we supposed to look at or measure when determining if a campaign is successful or not?
Engagement
Even if an SEO campaign successfully drives traffic to a site it does not mean the campaign was a success. When traffic arrives at the site only to leave without visiting another page it counts in the metrics as a bounce. Search engines note when traffic to your site bounces out at a high rate and it can potentially lower the site's ranking in the SERPs. It's important to properly analyze engagement factors like bounce rate and how long visitors spend on a page. If there are some specific keywords which lead to poor engagement compared to some of the other keywords you may want to target new keywords. Use engaging content and keywords in order to improve the quality of traffic to the site through SEO campaigns. It's essential that users be engaged.
Clear Calls to Action
When any kind of digital marketing campaign drives traffic to a site it is typically because the site owner desires for the visitor to perform some action. It might be subscribing to a newsletter, filling out contact information, or completing a purchase. SEO efforts can drive traffic, but by measuring the actions of users once they arrive on the site you can determine if it is meaningful traffic or not. High level metrics can provide essential information regarding which targeted keywords tend to drive the most traffic to the site. But without tracking the actions that visitors perform it is very difficult to know if the traffic is really beneficial to the business.
PageRank/Traffic
It can be useful to compare data between PageRank before SEO strategies are implemented and after. This can be a simple way of figuring out if the SEO campaign is having an effect on site traffic. As an example, if a website is receiving about 1000 visitors when evaluation efforts begin and then it increased to more than 5000 it is obvious that the SEO initiatives helped to increase website traffic. Another factor is PageRank. If the website is on the 3rd or 4th page of the search engine result pages at the beginning of a campaign and then moves onto the 1st page this is pretty clear evidence that SEO best practices are effectively working.
SEO Companies
For the business owner who hires an SEO firm in NJ it should be standard that they provide analytics reporting as well as metric programs which can display how aspects of the site have changed over time. These metrics should include elements such as the site's PageRank, Website Index Score, Keyword Density Ratio, Keyword Search, Website Traffic and many other elements. When hiring an SEO company or specialist, ask upfront before a contract is signed how they will measure and evaluate how successful the SEO campaign is. Ask them if they provide an analytic platform that is used in evaluating the campaign's success.