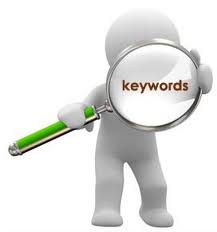 SEO has become one of the most important aspects of a successful online business. The traffic that can be generated through this optimization process can have a huge impact on your products sales. You must, however, choose the correct Google keyword phrases to make your website highly visible to a search engine. Here is some information about how you can pick the best key phrases that will get you to the top of the Google's organic search result.
What Terms?
Choosing the right keyword is a balance between how many people are searching for a keyword, and the competition there is for that keyword. The best digital marketing strategy, when it comes to keyword selection is using keyword selector tools to help you see exactly how many people are searching the Internet for given terms, and how many websites are fighting for the those top positions.
Brainstorm Session
You should find time to brainstorm before you begin. Think of as many ways as you could possibly refer to your service or product. Write them down on a sheet of paper. You have to find which keywords have the most potential for scoring your page a high spot on the Google search.
Google Keyword Tool
To find out more information about these keywords, use the Google Keyword Tool. Open up the program in your browser and select the first keyword phrase from your list. Type it in to the space provided; keep the box checked by synonyms, and click on Get Keyword Ideas. The program will present you with a large bit of information.
Processing the Information
It is important to point out that there are no set rules when it comes to picking keywords. When using the information that the Google Keyword Tool gives you, you must keep many things in mind. If a keyword is searched one hundred thousand times a month, there is a strong competition for that search. This will leave you in the middle of thousands of sites just like yours. On the other hand, if you find a search that has no searches a month, using that would get you nowhere. You need to find keywords with a medium amount of monthly searches to use for your sites SEO strategy. This will give you the best chances of reaching the first page of Google's search, and maybe even that number one spot.
Long Tail Keywords
Long tail keywords are a little more specific than regular keywords. These will often times have far less competition. This will maximize the chances of receiving a high search engine rank on searches that people perform with these keywords.
Common Mistakes
Some common mistakes that are made when making keyword selections include not doing research, trying to use keywords with too many monthly searches, not making use of long tail keywords, and using keywords that do not reflect the content. The best ways to avoid making these mistakes starts with taking your time. Search as many keywords as you can in the tools provided to find the best available keywords. Realize that if a search is done a hundred thousand times a month, that you will have stiff competition when it comes to search ranking. Focus on finding other keywords that give you a better chance at getting high search engine rankings.
Fixing the Mistakes
When brainstorming for keyword ideas, make sure to write down long tail keywords as well. This can be tough to begin with, but soon you will get the hang of creating both keywords and key phrases. If you are using inappropriate keywords, visitors to your site will quickly see that the information they are looking for is not present and leave your site. Google will actually put your search ranking lower because of having visitors to your site that leave right away and that do not return.
WordTracker
If you are unhappy with Google Search Tool or just want another opinion, there are other keyword selection tools that you can use like WordTracker. This might help you get a better idea of what keywords are best for your site.
There is no exact science when it comes to picking good keywords. By analyzing the data you receive from either Google Keyword Tool or WordTracker, you can make an educated decision about what keyword or keyword phrase to use. By having good SEO, your website will rise to the top of Google's organic search.