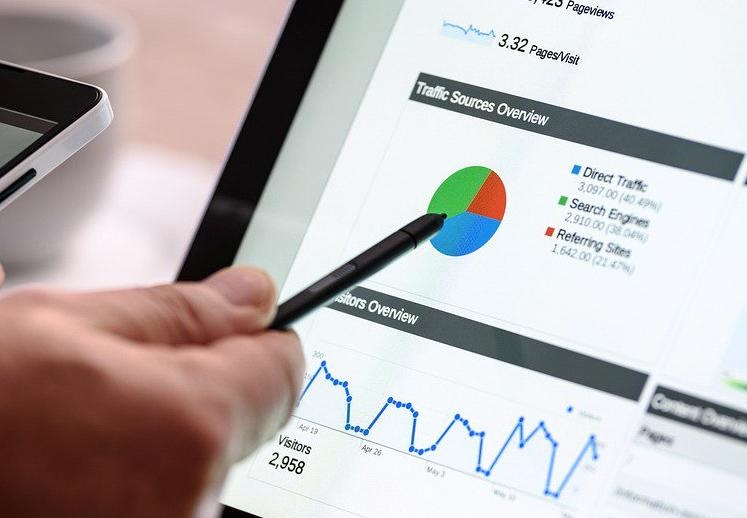 Content marketing is important for all businesses including doctor's offices and specialty medical practices.  Like many organizations, a doctor's office contends with the need to not only provide quality care but to continuously attract new patients.  Let's face it, without new patients; a doctor's office will not be able to stay in operation for long.  This is where the power of content marketing for doctors is evidenced.  Content marketing, or the strategic use of digital content to communicate with prospective and current patients by providing valuable information, is no longer an option, and is instead a must for today's modern medical practices.  Here are some of the top benefits of content marketing for today's savvy doctors.
Why Content Marketing?
Content marketing for doctors consists of interactive strategies that attract new patients to a practice by delivering messages that resonate with them.  Today, more and more people consume media online including website, social media, blog and video content just to name a few.  These are all content delivery methods that can be used by doctors to attract patients who are seeking further information regarding their healthcare concerns.  In offering such content, doctor's offices can speak to a diverse demographic that is actively searching for information online that pertains to their unique medical needs.  Adept doctor's offices and medical practices can maximize their marketing reach by offering digital marketing content such as these that meet the direct needs of this core audience.

Why Content Marketing Matters
Content marketing matters for a number of different reasons.  Remember, content marketing is a strategy that can be incorporated into the doctor's standard marketing plan.  It is not something that is haphazardly or randomly done and it takes time and clarity to get a good sense of what the doctor's current and prospective patients' needs are.  Once a content direction has been established, content marketing can help to bring the medical practice much closer to meeting its sales objectives.  Here are a few additional benefits of content marketing for doctors:
Delivers Value
Effective content marketing brings value to those who are in search of information regarding matters of their health.  For instance, helpful blog posts or podcast series that answer patients' most pressing concerns can deliver value.  This content will leave the patient feeling like they have learned something and should provide them with an answer to their most pressing healthcare concerns.
Speaks to the Core Audience
Good content marketing should also deeply resonate with the doctor's audience.  In other words, prospects should find meaning in the content that is being shared with them.  Furthermore, content should be relevant and succinct.  It should also pique the interests of the audience so they want to learn more about the services offered by the doctor's office.
Results in Brand Recognition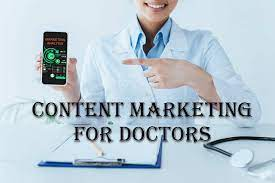 Good content marketing results in increased brand loyalty and recognition.  As the doctor's office delivers useful, meaningful content on a consistent basis, potential patients will come to recognize the doctor's office as a go-to, reliable source of information.
Content Marketing is Measurable
Content marketing also provides measurable results.  Thanks to innovative online technologies, there are various ways to track and measure the effectiveness of online content.  From website and social media analytics that measure the number of clicks or bounces on a certain web page, to information on specific demographics of visitors (such as their geographic location), content marketing provides transparency.  This makes for one highly effective marketing strategy.
Getting Started
Implementing a formal content marketing strategy is a simple process.  Consider the following to get started:
First, understand who the core audience is. Typically, a doctor will have an audience of potential patients who are dealing with certain medical conditions or who have loved one's experiencing these conditions.  For example, if the medical practice specializes in spinal care then the core audience would be those who are experiencing spinal issues and need assistance managing this ailment.
Next, decide on the particular marketing objectives of the medical practice. For instance, the goal could be to achieve a certain number of new patients within a timeframe or the goal could be to obtain a certain number of subscribers to the doctor's newsletter.
Next, begin to develop the actual content. Content may consist of blogs, newsletters, helpful explainer videos, meaningful social media posts, or an informative website.  No matter the choice in content, remember this material should be customer centered and should provide a solution.
Lastly, implement the content on a consistent basis. Optimizing content in this manner will ensure prospective patients return time and again to learn more about the services offered by the doctor's office.
To learn more about content marketing for doctors contact a team of content marketing specialists today who can help to create a successful marketing strategy that yields results.